Skip to Content
Calico Indianapolis In Central Indiana
Calico Indianapolis offers in-home design services throughout central Indiana. We come from a long tradition of interior decorating and complementary design services. Learn more about how we came to sell custom furniture, curtains, pillows, and more on this page.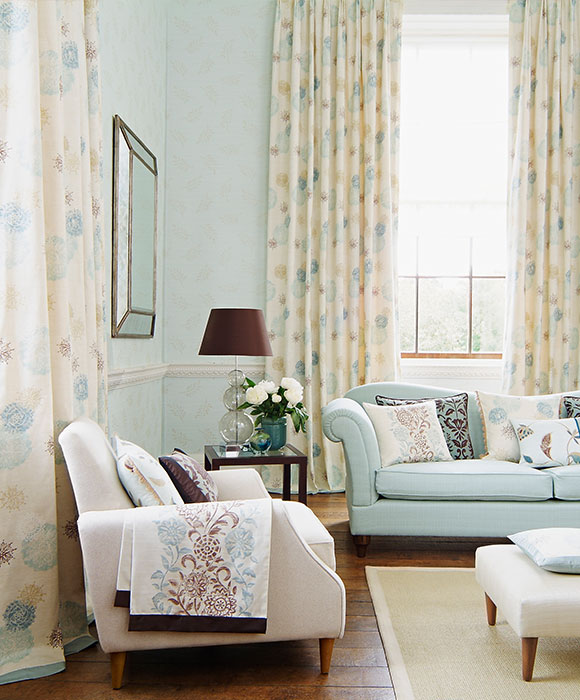 Our Backstory
I can remember the store from my childhood. We moved from the country into the city when I was five years old. It was the beginning of my exposure to interior design, and more specifically, Calico Corners. I remember going into the store with my mother in the early years. It was one of my mother's regular stops each week when she took me shopping. My mother was a young wife trying to decorate on a budget like most of us are, even today. And in those days you could buy a beautiful print for $2.95 a yard.
I loved walking through the store and playing hide-and-seek behind the voluminous panels of fabric that were draped everywhere. It was truly a happy place.
My mother loved to decorate. She was an art major in college so her creativity began to flourish, and our home was her canvas. It was always a work in progress. We had summer slipcovers and winter upholstery. I never knew what I might be coming home to. Creativity was the hallmark of our home.
As I approached high-school age, we moved to Indianapolis and, much to my mother's dismay, there was no Calico Corners in Indianapolis. My parents wanted to know why, and being the entrepreneurial couple they were, they found out it was a franchise. A few months later, we were in the fabric business! We opened Calico Corners in Zionsville on May 26, 1969.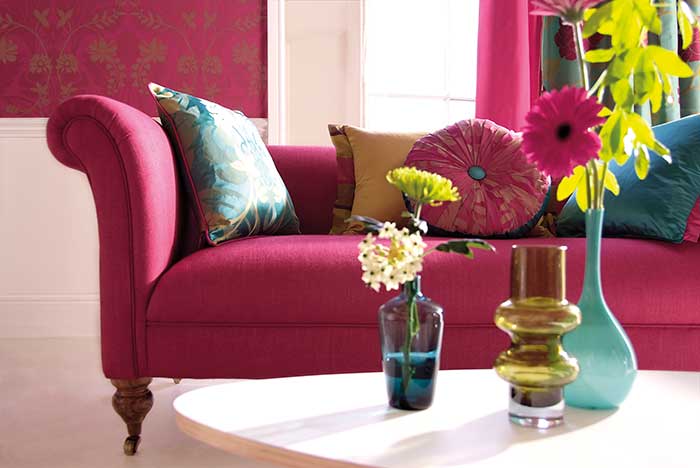 My Experience
I worked at Calico Corners during the summer throughout my years in college. My mother ran the store with a manager for the first five years. It was a bit of a hobby for her, and my father helped out occasionally. Ultimately, the store was to become my passion.
I finished college and worked in France for a year, then returned home to buy the company. My father helped me get a loan and, shortly after, my parents moved to California.
I owned and operated the store in Zionsville for 25 years. As women were entering the workforce and didn't have as much leisure time to spend the day in Zionsville, I began to think we needed to be closer to our customers. I found our current location and we moved to 82nd Street. It is hard to believe we have been at this location for 21 years!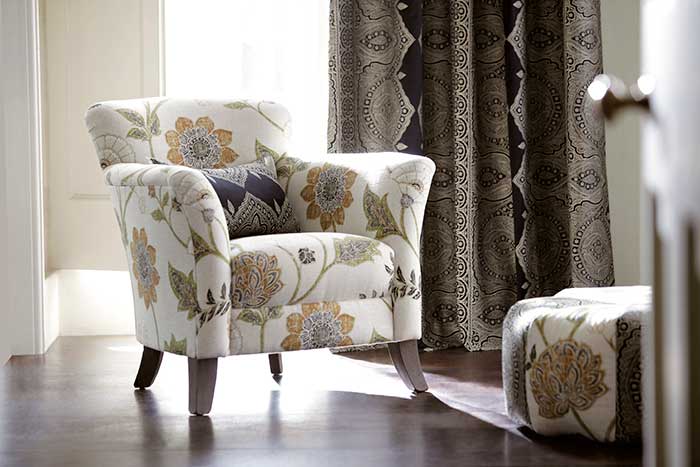 Half A Century Of Service
My mother retired from Calico some time ago but still gives us her opinions, and my daughter Jennie, who was raised around Calico, joins me now. Jennie has a wonderful eye for design and has introduced some wonderful new interior design ideas and fabrics to our inventory. Her caring manner and customer service skills help make sure everyone can find the answers to any decorating questions they may have.
As we approach our 50th year, we welcome you to our new website and hope it will convey our design aesthetic to you — as well as communicate with you about all that is happening at Calico each and every day. We seek to inspire you to create your surroundings into a veritable home beautiful.
Barbara Hanson
President
Call for a free in home estimate!