Skip to Content
Furniture & Re-upholstery
Free Re-upholstery Estimate
Beloved furniture pieces can often be reupholstered if they have "good bones." We are able to help you evaluate a piece to see if it's suitable for your re-upholstery project. To get a free estimate, please send a photo of your furniture with rough measurements to designer@calicoindy.com. Put your preferred salesperson's name in the subject line or "Re-upholstery Estimate," and we'll get back to you within 2-3 business days.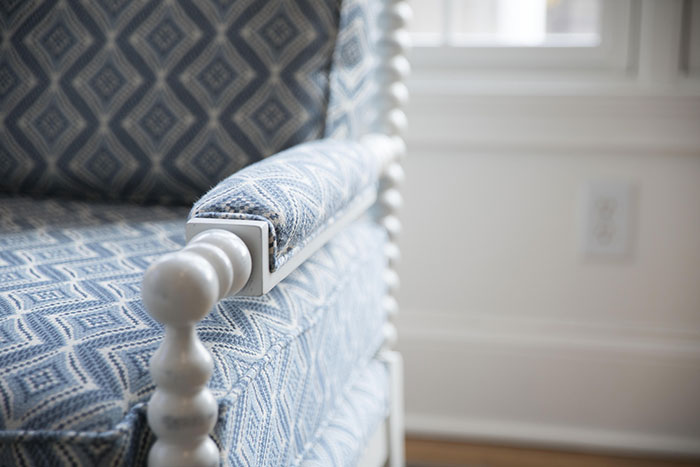 Re-upholstery Redefined
We live in a disposable world, where furniture comes and goes.  At Calico Indianapolis we think differently.  We believe in re-purposing well-crafted furniture, not throwing it away.  We see it as a sustainable way to recycle and freshen up your family heirlooms.  If your furniture is made-well, reupholster and reuse your pieces!  We can help you determine if it is worth recovering, but your grandmother's chair may be irreplaceable.   Turn a special family heirloom into a piece you will cherish passing down to the next generation. Update your piece with new fabric, trim and cushioning to make it last for another 50 years!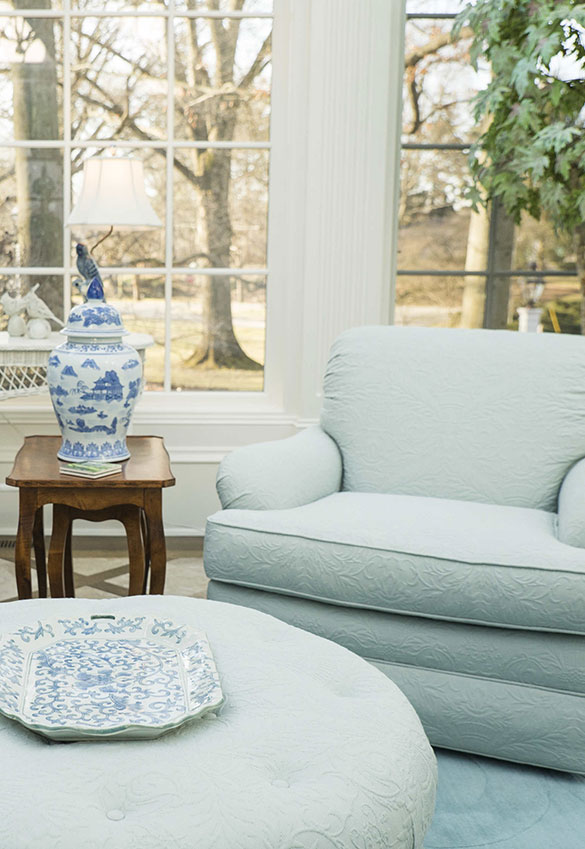 Quality Custom Furniture
Calico Indianapolis has forged solid relationships with quality furniture companies in North Carolina, USA, the heart of the American furniture industry.  We understand that when our clients come to us to get a unique piece, they also want it to be able to stand the test of time. Well-built furniture can be a bit difficult to come by these days, but there are still manufacturers out there that make wonderfully crafted American-made furniture that will last a lifetime.
Whether you need a full living room of furniture or just a great armchair for your study, we can source the right item for you and blend it perfectly with its surroundings.
We offer a wide selection of styles including tufted sofas, modern sectionals, club chairs, sleeper sofas, custom ottomans and much, much more. We have over 1,000 styles to choose from with over 10,000 to put on them.  From classic to contemporary styles, we have all of the options.
Our available furniture lines are all American-made include:
Wesley Hall
The MT Company
…& More!
Call for a free in home estimate!