Skip to Content
Bedding, Pillows & Cushions
Custom Bedding Tailored to You
Calico Indianapolis is able to connect you with custom bedding options of all kinds, including tailored bedding to suit your specific needs. If you have a plush pillow top mattress or a custom-designed bed, it can be challenging to find bedding that works well with your furniture. Our custom bedding options provide you with plenty of great choices without sacrificing quality fabric and stylish looks. We can even connect you with custom headboards and bed frames if you need a complete set crafted for your tastes.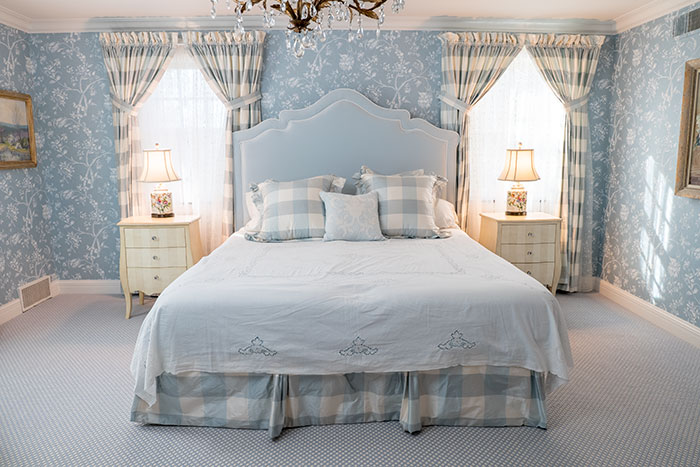 Options Galore
Your bedroom should be your sanctuary.  Whether you prefer light, airy and neutral or colorful, bright and cheery, your bedroom should be unique to your style and comfort.  You can browse from our vast selection of fabrics, add exquisite trim, and then order a tailored cut that falls perfectly on your individual frame. From headboards and bedspreads to pillows and bedskirts, we'll make custom bedding that fits you and your bed perfectly.
Custom Bedding Options Include:
Duvet Covers
Bedspreads
Comforters
Coverlets
Pillow Shams
Bedskirts
Headboards
Throws
All available with custom options such as: various fill weights, selective closures, flanges, borders, banding, scalloping and more!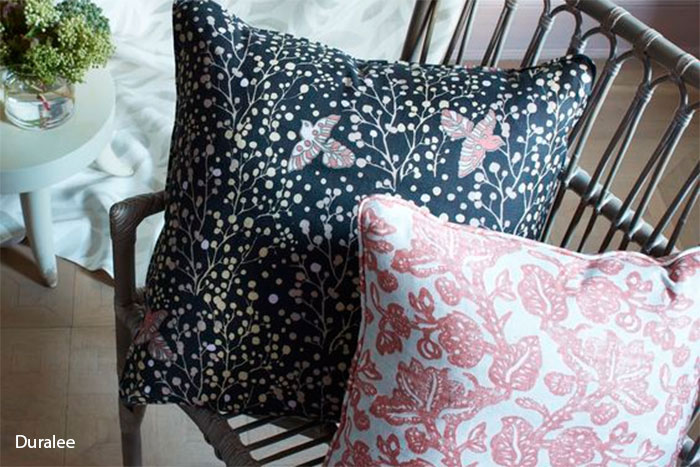 Perfect Pillows & Cushions
Effortlessly update your room by changing out your pillows.  Pillows can change seasonally or be forever, no matter your use, pillows provide the perfect pop of color or pattern.  And don't forget the trim!  We supply all different shapes and sizes of blended down or poly pillow inserts.  We can custom order any size you need.
Cushions are important to comfort in our everyday lives.  If you can feel the springs or wood base of your piece, it might be time for a new cushion!   Our workrooms craft custom cushions with high-quality, fire-retardant foam and dacron wrap.  Zippers are included for easy removable to spot clean or dry clean.  Update your patio cushions for summer or give your window seat a custom new look!  We can measure and install for custom cushions, as needed!
Call for a free in home estimate!